It is getting harder and harder to grab the customer's attention.
No one has time to read long emails or documents.
The new generations require other forms of communication.

Personalized videos have proven to be a highly effective communication mechanism that generates benefits for both the company and the client who receives it. In addition to providing information in a personalized and relevant way, these videos have a positive emotional effect that strengthens customer satisfaction and loyalty.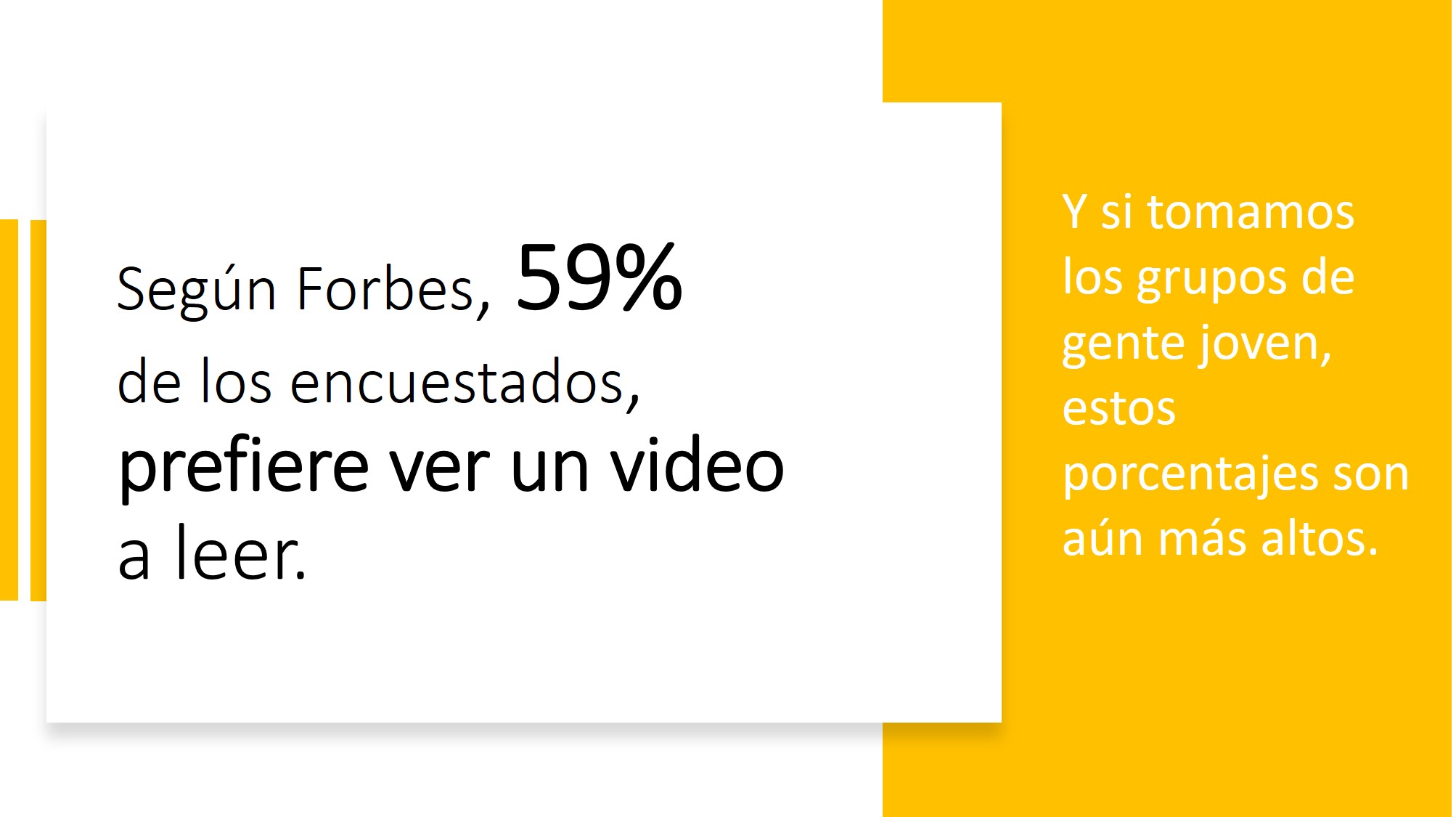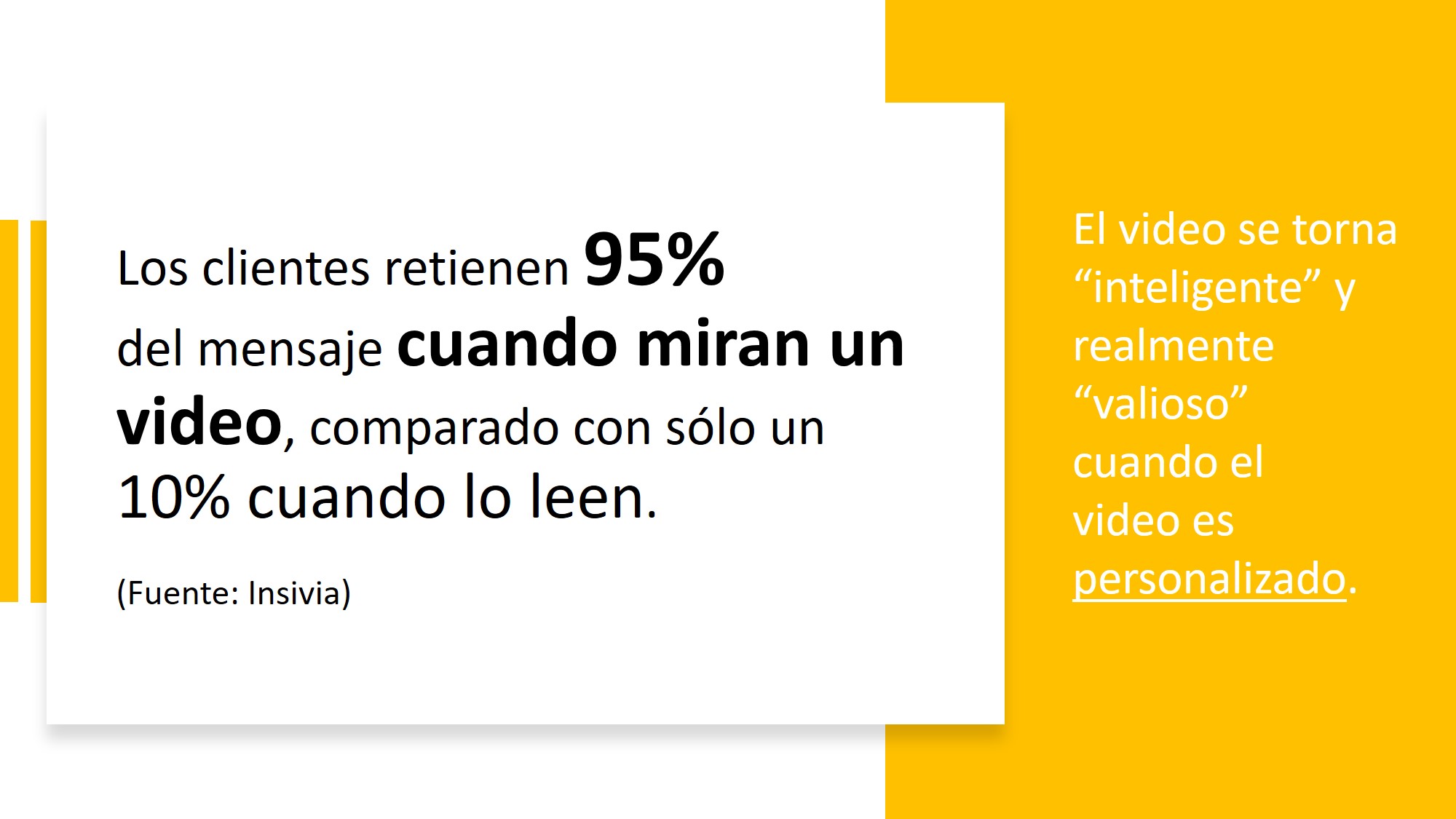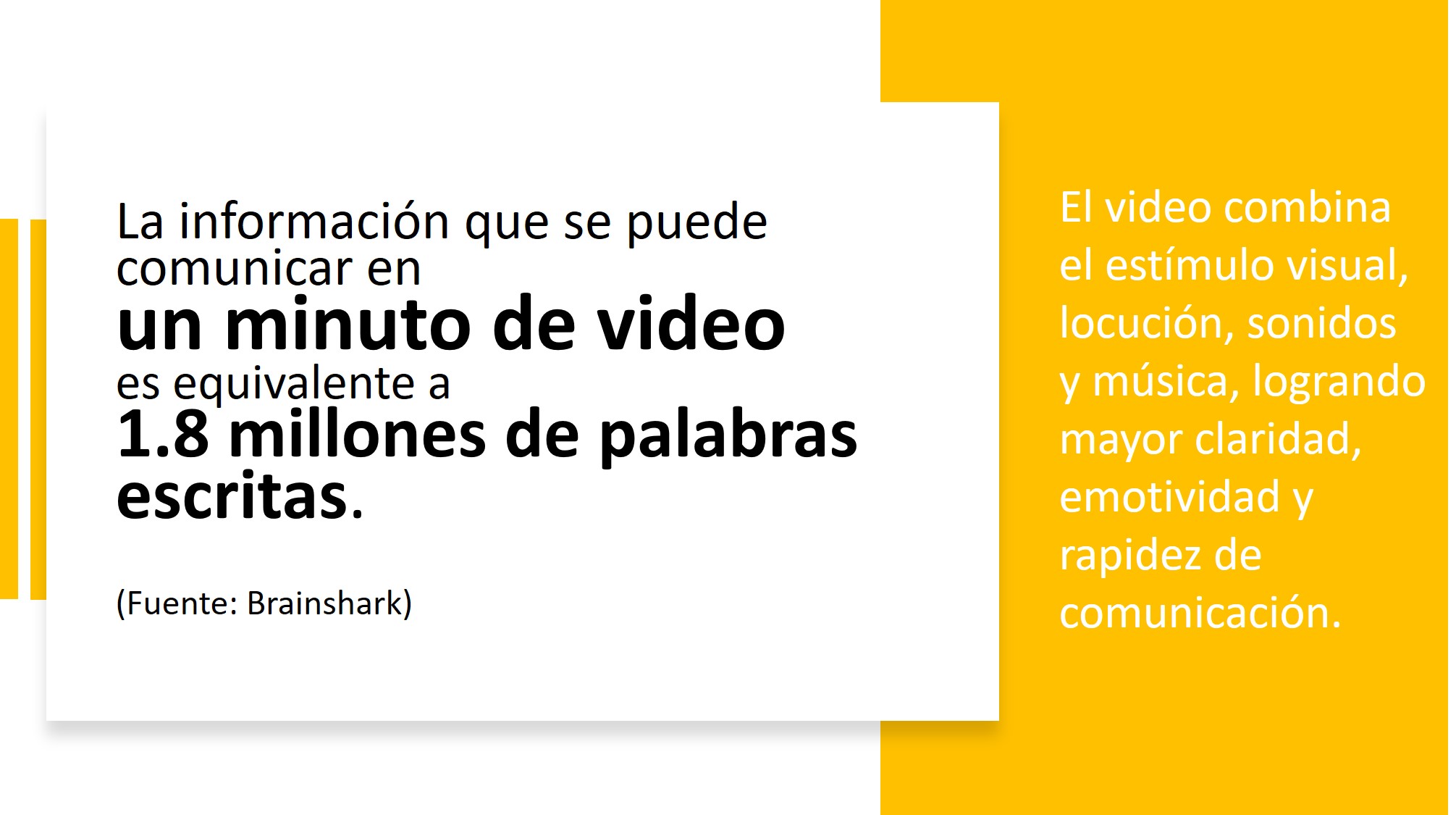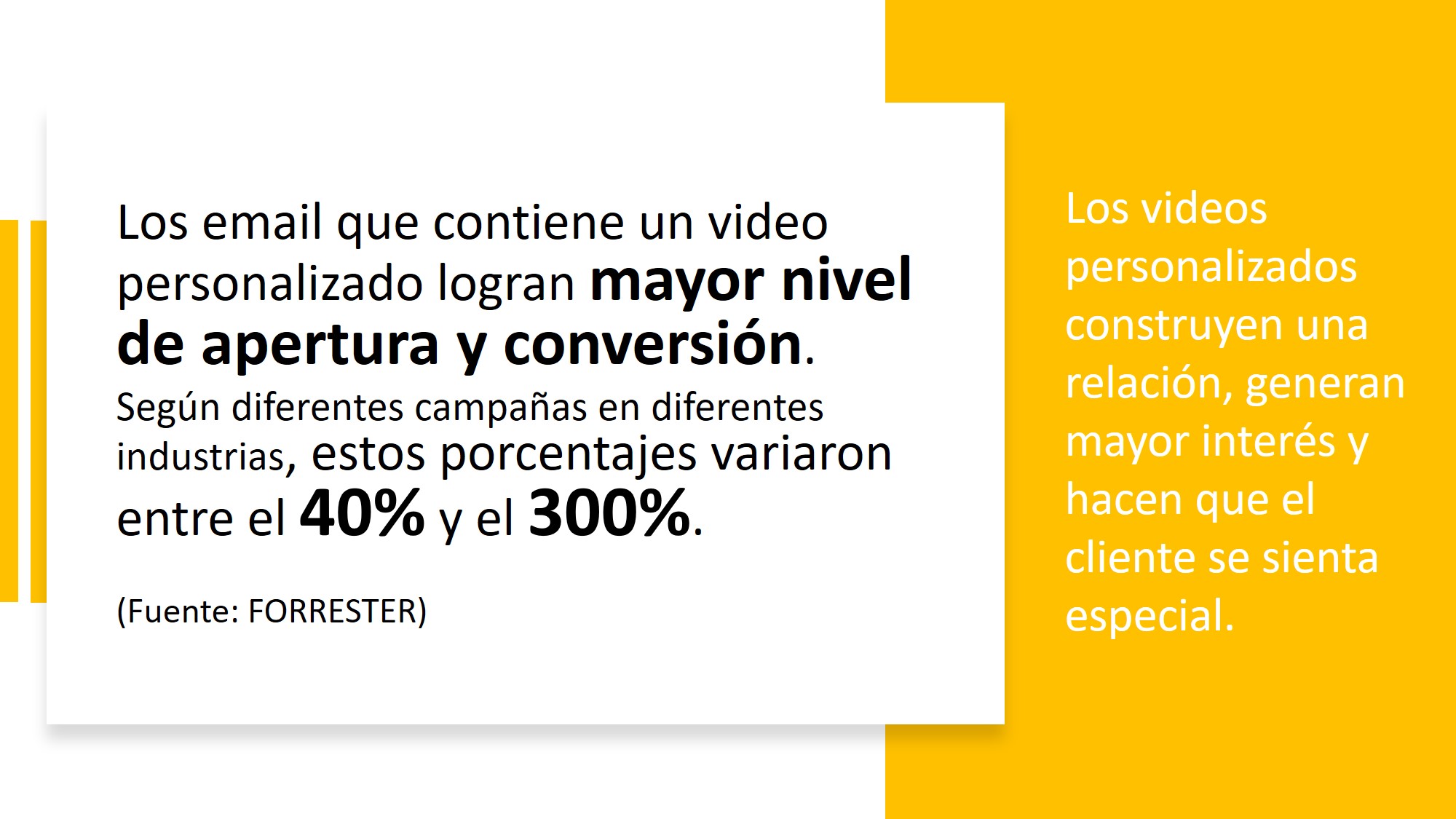 Personalized videos generate greater customer interest than other digital communication methods, with opening, viewing and action results that far exceed those obtained in similar campaigns using personalized emails.
VIDEO is the answer of the moment. And in particular, PERSONALIZED VIDEOS since they are the most effective means of communication, the one that is seen the most, the one that has the most impact, the one that captures the most attention . The one that customers remember the most . The most effective in driving the customer to action . The communication that generates more fidelity and loyalty .
Personalization through multiple media is a trend that has been around for a long time. It is proven to increase customer satisfaction, generate more attention, promote customer loyalty and definitely increase desired results. But it is no longer enough. To capture the customer's attention it is necessary to dazzle customers. And that's what personalized videos do.
Personalization in the videos adds clarity to the information. Build satisfaction and trust. Increase loyalty. Reduce customer service costs. They cause greater attention to communication.
Personalized videos can be used to generate leads and sales, welcome new customers, offer new products and services, explain bills and statements, and much more. The videos can be personalized with the client's name, specific information about their services or products, fees, expirations, contact information, trends and patterns, consumption history, etc.